NPOWER UPDATE JUNE 2022
NPOWER has direct all successful beneficiaries to proceed with their physical verification which commerce on 14th June 2022 and ends on 25th June 2022. Beneficiaries are to go with their NPOWER Id number (Available in applicant dashboard), valid means of identification (NIN or voter card) And educational certificate. Information on Venue for the physical verification can be access on applicant dashboard. Some venues may request for bvn print out, your NPOWER bio data and all documents you uploaded during registration. Best of luck, stay safe!!!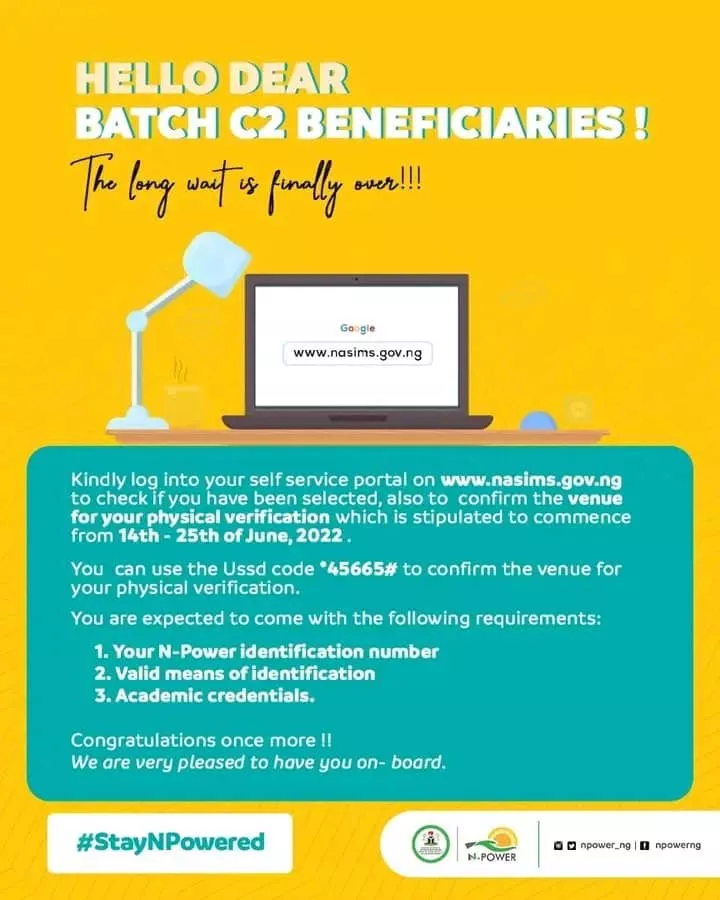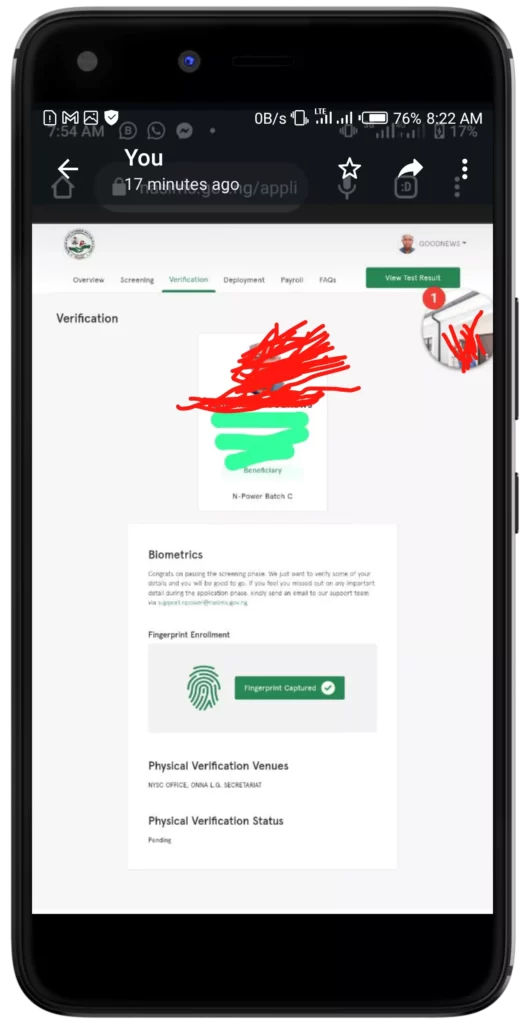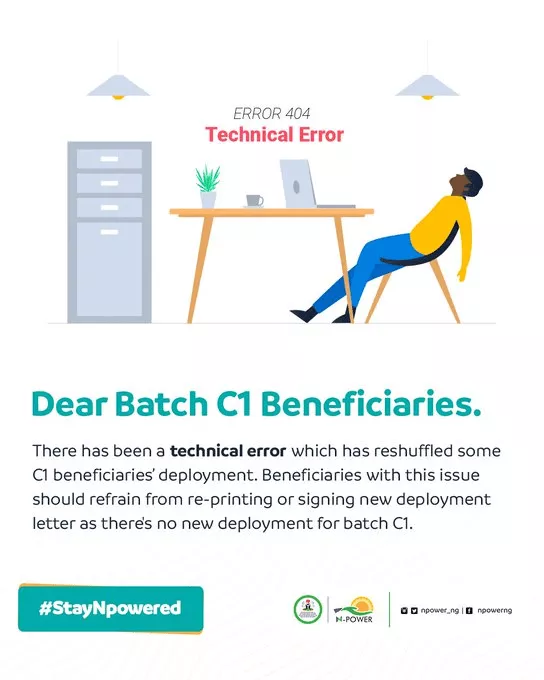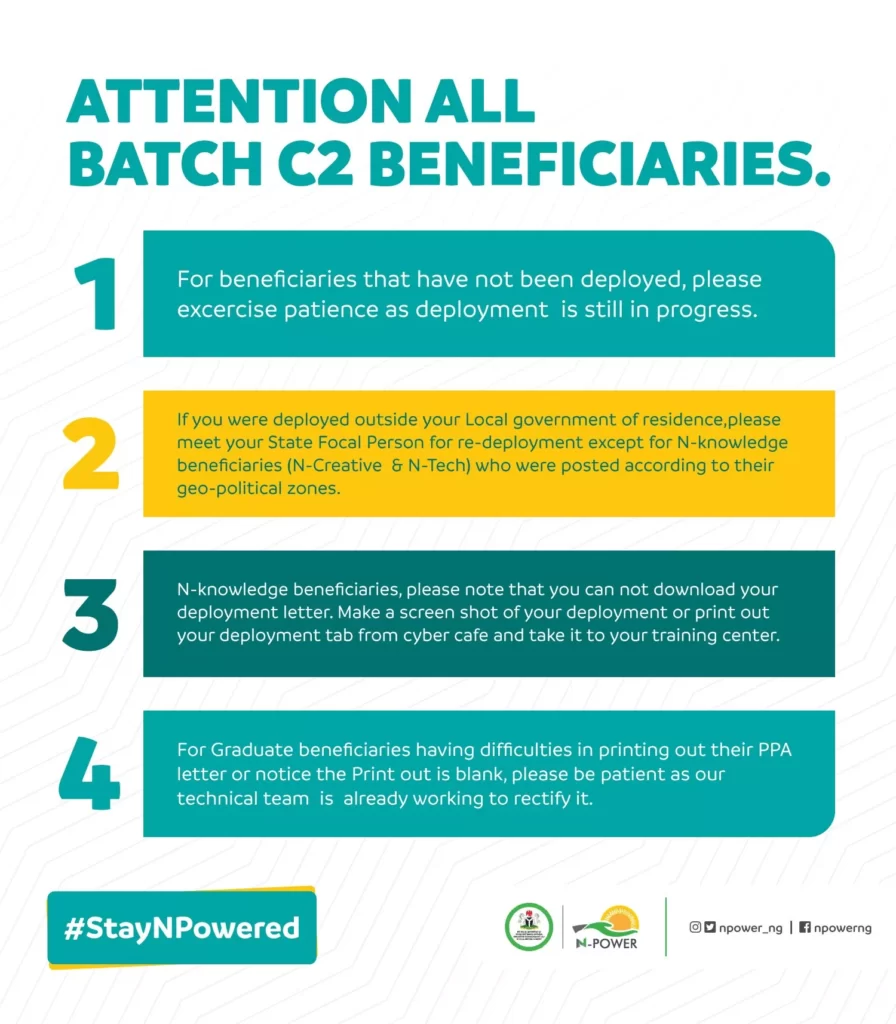 Kindly note, this ongoing physical verification exercise is for graduate categories (e.g N-Teach. N-agro), Non graduate categories e.g N-build Physical verification exercise will be announced soon to be done at their training venues or camps (PPA).
Batch C stream beneficiaries who where unable to thumbprint due to unforeseen reasons can proceed to their physical verification venue to partake in the verification exercise.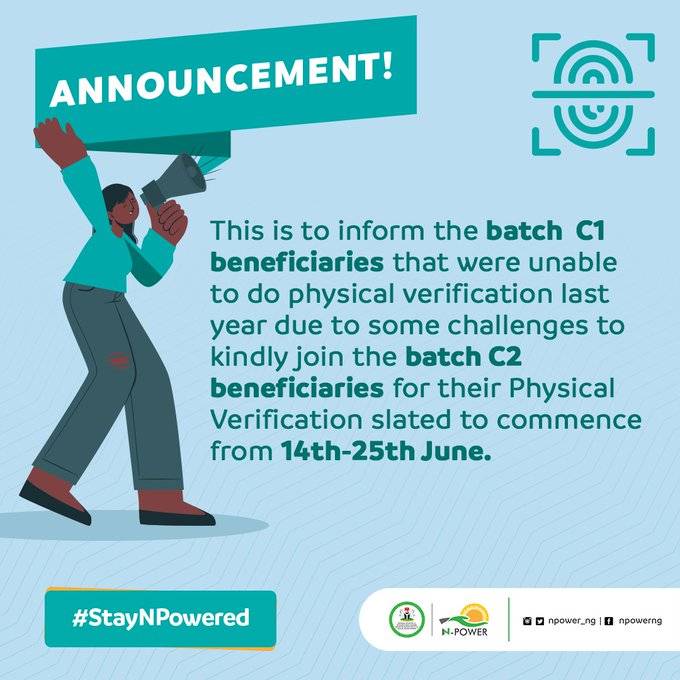 NPOWER UPDATE (FEBRUARY 2022)
Npower Batch C Stream 2 successful applicants List is now out. Applicant can now proceed with the verification phase by capturing their fingerprint on their dashboard https://nasims.gov.ng/login. In addition, Applicants are to enroll their Right thumb, Right index, Left thumb, and Left index fingers only for successful enrollment. After successful enrollment, click on "Submit" to save the biometric enrollment.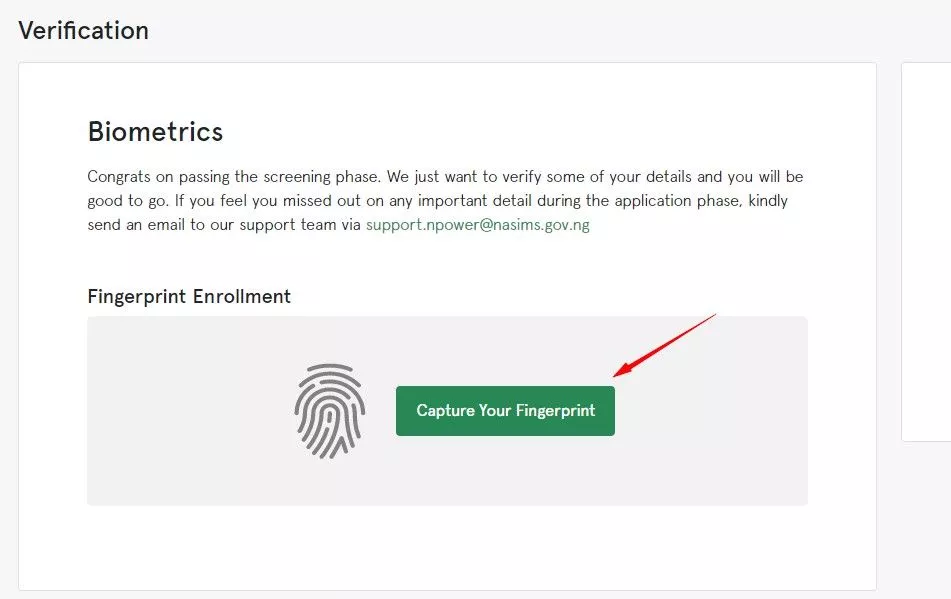 NPOWER UPDATE (OCTOBER 2021):
The President of the Federal Republic of Nigeria in the person of President Muhammadu Buhari states in his speech on Friday. Furthermore, during National Independence (1st October) broadcast. He said the selection process for another forty-nine thousand (490,000) beneficiaries of the Npower is ongoing.

According to him: "Considering the positive impact of our Social Investment Programmes, I recently approved the process of increasing in the number of N-Power program beneficiaries from five hundred thousand (500,000) to 1 Million (1,000,000)".

In addition, "Out of this, five hundred and ten thousand (510,000) have started the program after completing the physical verification service on 30th September. While the selection process for onboarding the outstanding four hundred and ninety thousand (490,000) beneficiaries is in progress.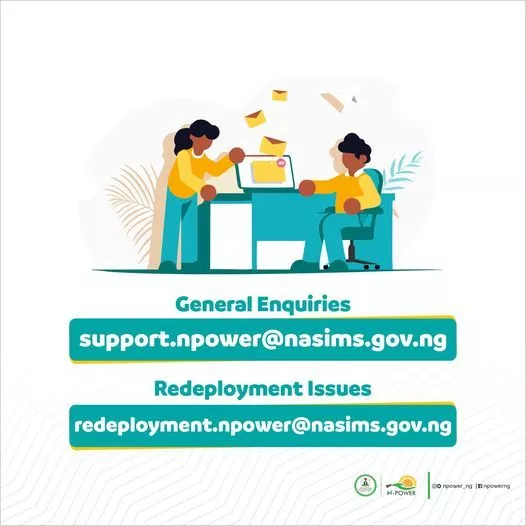 NPOWER UPDATE (MAY 2022):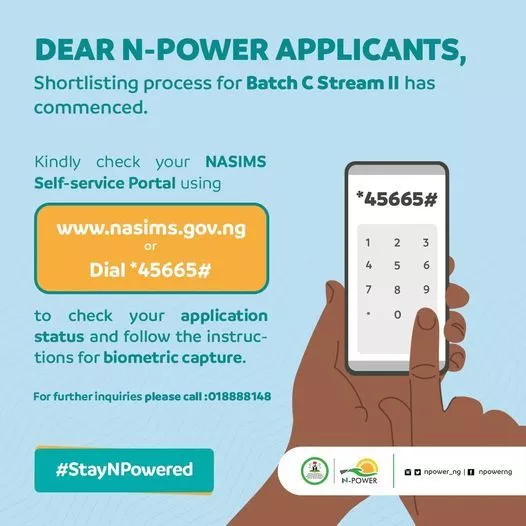 NPOWER UPDATE (MARCH 2021):
The Honourable Minister @Sadiya_farouq stated that the N-Power started as an intervention for job creation. In addition, She states that Npower Batch C is a continuation plan of the ongoing strategy. And an extension of the Buhari administration's commitment to job creation and youth development.
Generally, based on the implementation of these SIPs since 2016, the programs are undergoing restructuring with the aim of maximizing their impact and delivering more socioeconomic benefits to poor and vulnerable people in society.
In other words, the N-Power program is a job creation strategy that provides young Nigerians with jobs. It has successfully provided job opportunities to Nigerians. In view of this, the President of the Federal Republic of Nigeria, in the person of President Buhari approved the scaling up of the program. To 1,000,000 (One million) new beneficiaries; 500,000 beneficiaries per stream.
In addition, the N-Power program will now be managed and the administration process through the NASIMS which intends on inputting changes across all its programs under the Ministry.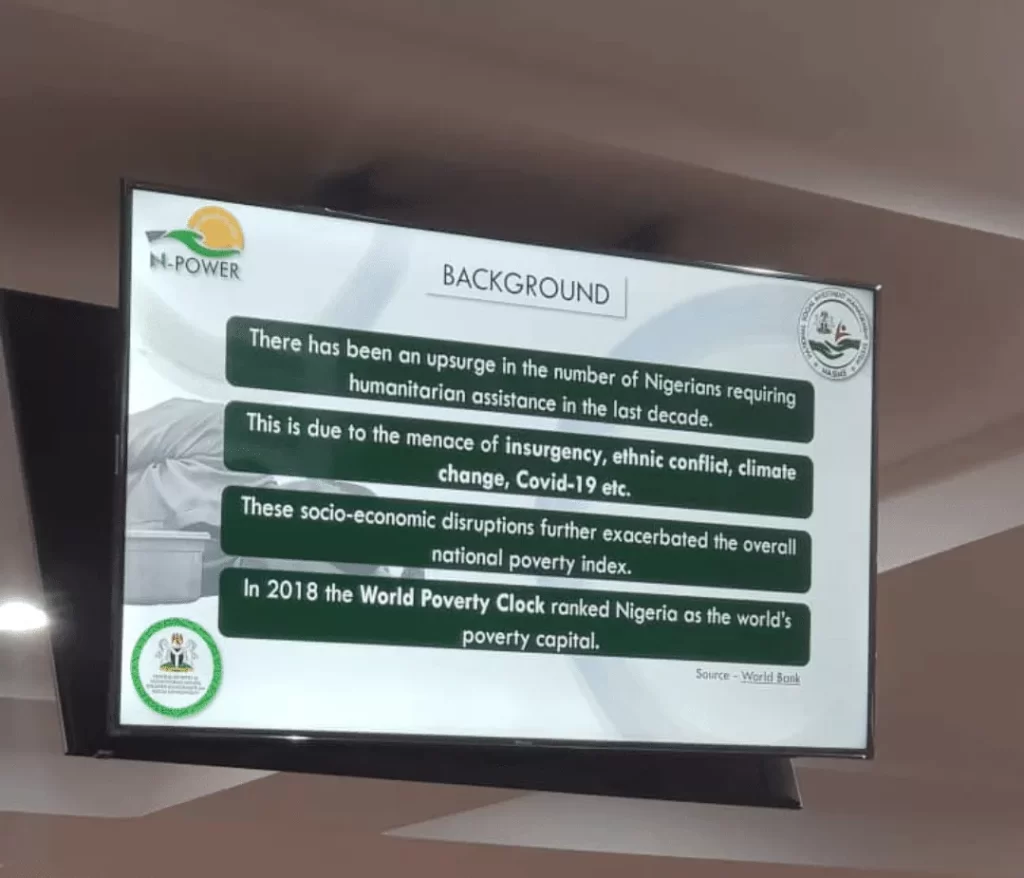 Generally, the program system via NASIMS is now centered and upgraded to be more strategic. Beneficiaries will now be able to access more information and resources from the program and experience a state-of-the-art verification process as well as an efficient transition phase and exit management plan via the NASIMS.
How NPOWER Batch C Beneficiaries can take the test.
Firstly, beneficiaries should log into their respective dashboard via http://nasims.gov.ng to take their test and updated their curriculum vitae.
Click on login
After that, click on the "Forgot Password"
Enter your N-POWER application email
Click on "Send Link"
Check your mail and follow the instructions to reset your password.
After successful reset of password, You can login to update your records, then take your test.
In conclusion, for enquiries or complaints beneficiaries can now contact the help line via

[email protected]