Youths Protest in Abeokuta, demand justice for Mohbad
YOUTHS in their hundreds marched peacefully in Abeokuta, the capital of Ogun State, yesterday to demand justice for the killing of Nigerian artist Ilerioluwa Aloba, also known as Mohbad.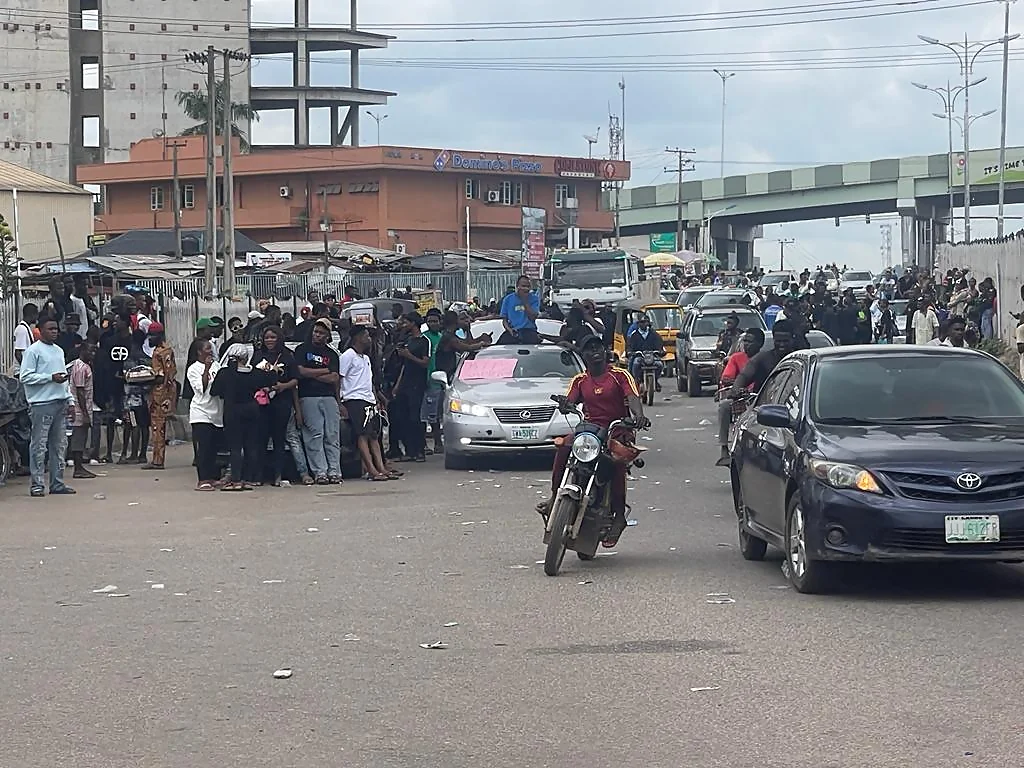 The popular musician died last Tuesday at the age of 27 in an undetermined manner, prompting many Nigerians to demand an investigation into his death. Hundreds of young people dressed in black T-shirts gathered at the skating rink, an open place in Abeokuta's famed Panseke market, holding signs that read "#JusticeforMohbad, Justice for Mohbad. "The gathering began in the state capital's popular Panseke market area. It passed through Onikolobo, Oke-Ilwo, Omida, and Isale Igbehin, among other state capital neighborhoods.
Youths Protest in Abeokuta, demand justice for Mohbadhttps://t.co/3ovUF2e4Bx

#mohbad pic.twitter.com/8d5eMlu3X8

— SamPidia (@PidiaSam) September 20, 2023
This occurred as Lagos State Governor Babajide Sanwo-Olu asked the state Police Command, in partnership with the Department of State Services, DSS, to probe the circumstances surrounding the music star's death.Similarly, Ekiti State Governor Biodun Oyebanji ordered the Nigeria Police Force to look into the circumstances surrounding Mohbad's death. Meanwhile, the Lagos State government has agreed to financially aid the family and Mohbad's child.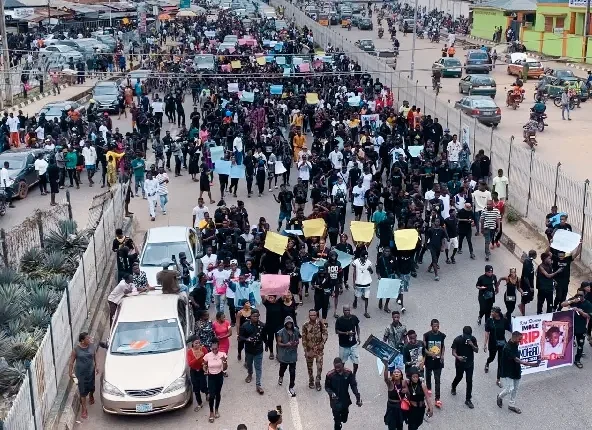 This is the third protest, following those in Lagos and Benin City, the capital of Edo State.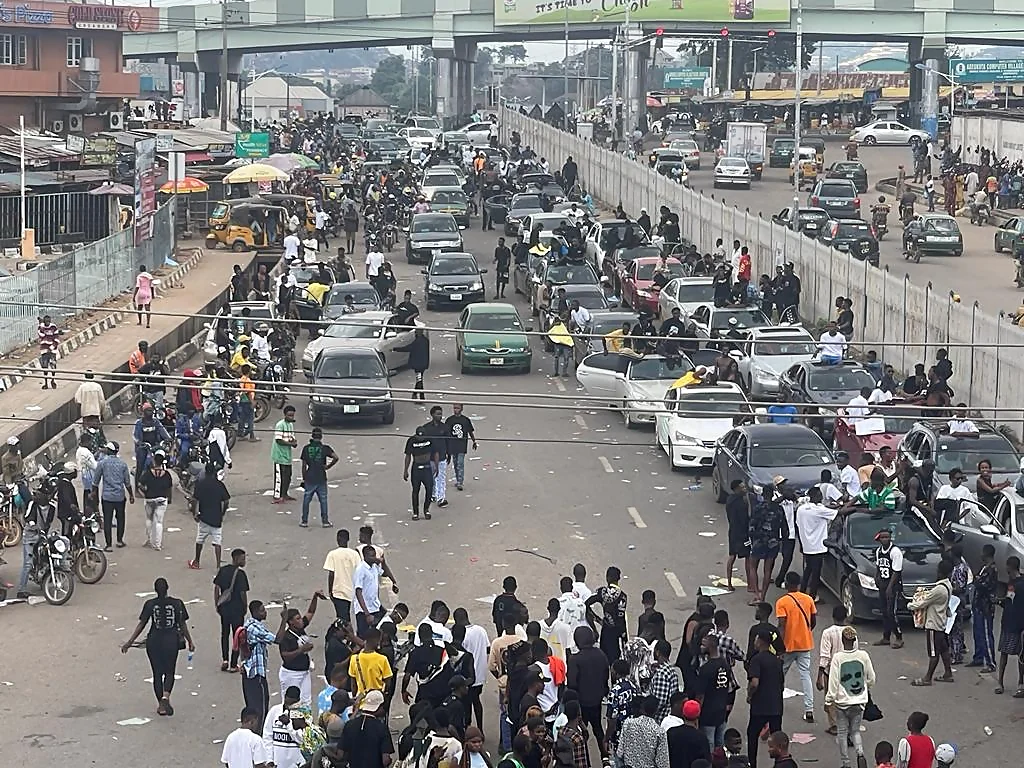 Lagos joins justice for Mohbad protest
Fans and mourners in Ikate, Lekki, Lagos, have joined the appeal for justice for music artist Ilerioluwa Oladimeji Aloba, also known as @Mohbad.
The protest is in support of calls for the Nigerian Police and other security authorities to apprehend his assailants.
Another group joined the protest in the Lekki-Epe neighborhood of Igbo Efon.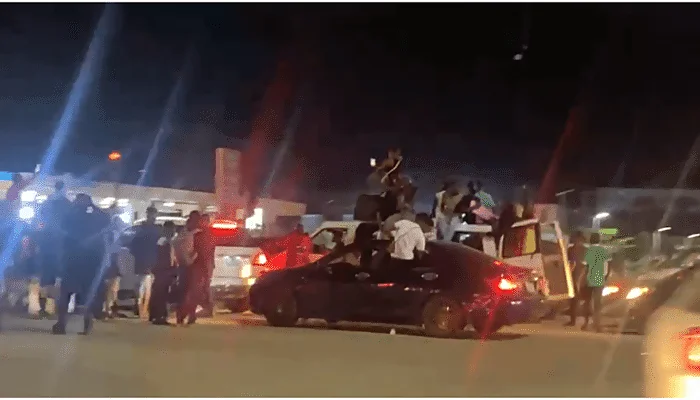 He's Father in Attendance as Police Establish Special Investigation Panel
Lagos Deputy Governor, Obafemi Hamzat Visits Mohbad's Mother
The Lagos State Police Command has detained Balogun Eletu, nicknamed Sam Larry, a controversial Lagos socialite, in connection with an ongoing investigation into the circumstances surrounding the death of musician Ilerioluwa Aloba, called Mohbad. SP Benjamin Hundeyin, Public Relations Officer for the Lagos State Police Command, verified the development to our correspondent over the phone late Thursday night.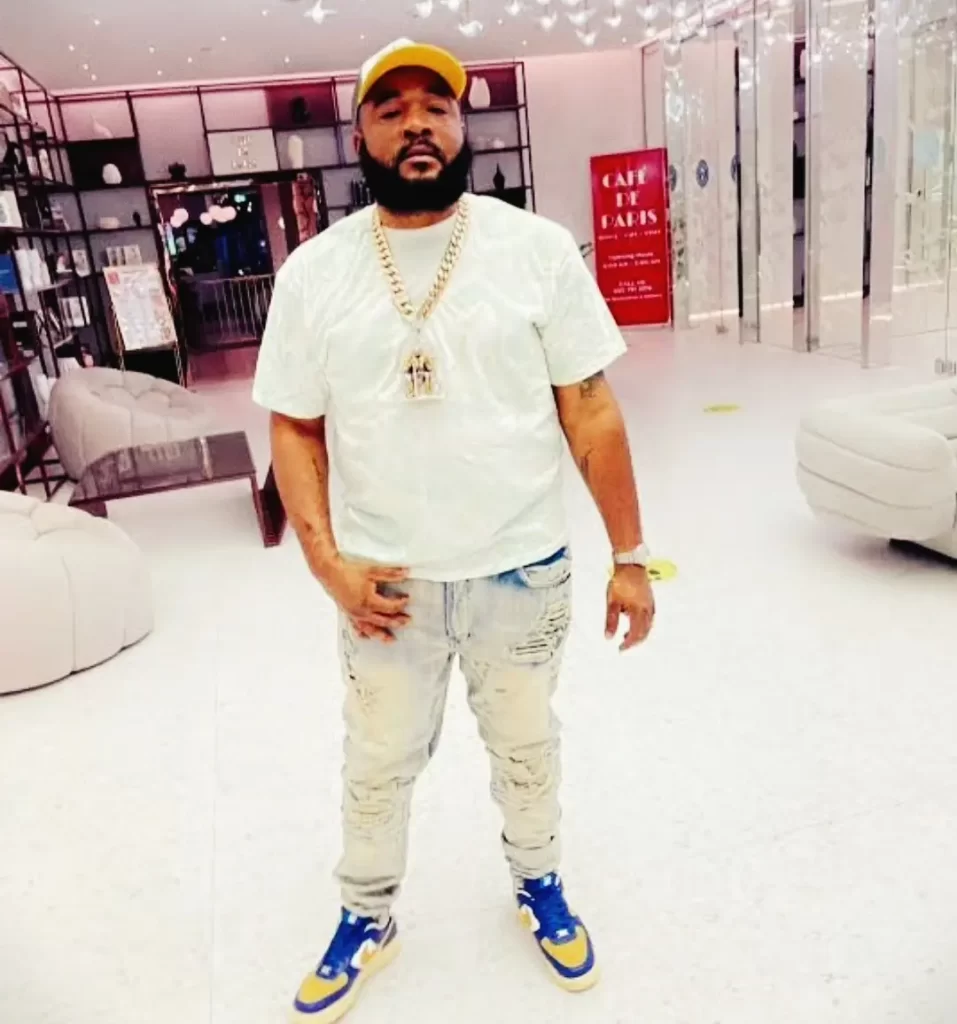 Last Monday, the police also revealed that pathologists had completed the autopsy on Mohbad, while they awaited the results."The autopsy has been completed," he stated. "We're waiting for the results." This came after the exhumation of Mohbad by a joint team of Nigeria Police Force and health experts.The nurse who allegedly injected the deceased musician before his death on Tuesday, September 12, was also apprehended by authorities.