Neco 2021 Result is out. According to NECO spokesman, "this is to inform all candidates that the 2021 Senior School Certificate Examination (SSCE-INT) can now check their results online.
For latest updates join our WhatsApp group https://chat.whatsapp.com/4HzZ1KPNhYIGA8DQbyqvzb as soon as the result is out.
However, about 1.3 million candidates wrote the National Examination Council (NECO) internal examination nationwide. The statistics for NECO 2021 Results is as follows: 94.04% (1,226,796 candidates) has five credits irrespective of English and Mathematics. 71.64% has five credits including Mathematics and English Language. 1.63% (20,003 candidates) are involved in malpractices
In addition, the Registrar of NECO is the person of Prof. Ibrahim Wushishi. During his monitoring exercise at Adamawa, he observed the NECO Senior Secondary School Examination at most schools he visited. And arrive at the conclusion that the conduct of the examination is fantastic and highly encouraging.
He recalled that in 2020, about one million and one hundred thousand (1.1 million) candidates sat for the examination. In view of this, the increment of students was a testimony to the acceptability growth and recognition of NECO. He also assure that the examination body would introduce computer-based examination very soon.
The 2021 National Common Entrance Examination Results are out. Parents, guardians, or well-wishers can check the result if their ward's following the instructions below.
How to check NECO 2021 Result
Open the result portal https://result.neco.gov.ng/
Input exam year from the dropdown
After that, input exam type from the drop-down
Input token, you can purchase your token from SamPidia on whatsapp https://wa.me/2348029656195 or call 08029656195
Finally, input examination number and click on check result.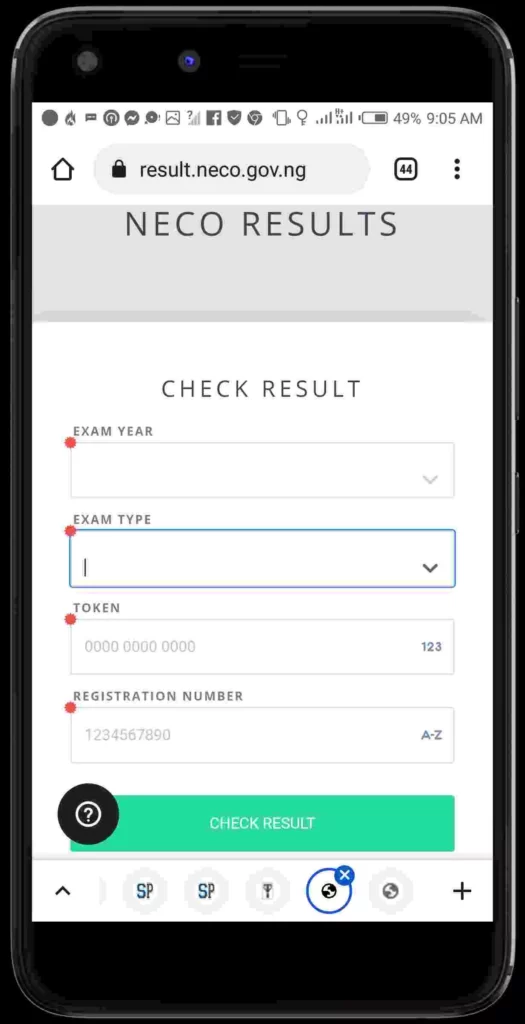 Wishing all candidates success!!!